Light room
Energise your life!
A good flow of energy is a prerequisite for health, vitality and wellbeing. Stress and worries etc. prevent the free flow of energy.

In my light room I help you allow your energy to flow freely again.
In contact with my patient I intuitively sense where the energy flows and where help is needed.
With the use of my hands I can identify and repair blockages and help reinstate the body's vital flow of energy. Old burdens and current worries are channelled away and the body systems are supplied and strengthened with energy.

How did I come to do this?
The combination of my love for nature, animals and people as well as my holistic approach enabled me to complete the training to become an energetic healing practitioner. I found a way to naturally manipulate energy and my fine senses allowed me to easily and supportively help others. I use my light room to treat my guests and other clients, who sense the special healing powers as soon as they enter.

Refuel using the power of life!
You'll return to your daily life feeling relaxed and full of harmony, happiness and love.

Yours, Ingeborg Susanne Wirbser
Energetic healing practitioner

Energy therapy does not substitute a visit to your doctor, but positively influences the healing process.
You can also purchase energy healing aids such as crystals, salts and other helpful natural products from me.
Range of therapies for you
Warm welcome – and a relaxation meditation in my light room
What do you need, how can I help you?
With relaxing music and my work with your body we gently feel, see what wants to be discovered and healed.
Discover and dissolve blockages. (Usually we know and then block even more… Enjoy a sense of well-being in the light room, confidential atmosphere, LOVE ROOM, place hands, allow yourself to cry, release, relieve, free, so that your waterfall, your bubbling source within you, can finally reach your natural flow)
Chakra harmonisation (energy fields in our body that swing to balance – several treatments)
Gentle and caring support through past traumas and then acceptance in order to easily let go.
Move away from old structures or ways of thinking. Wherever they come from, they can be lovingly left behind.
Examination of current pressures and where they originate in order to find ways that help and heal.
See what arises. New things only arise when old issues are allowed to dissolve. It should flow freely, we want to be happy, your soul wants to open up – NOW, all the best for YOUR soul, which joyfully expands, YOUR body, which can breathe again and your spirit, which may and can freely unfold again.
´Balance therapy 90,-€ per hour (incl. preparation and follow-up)

NEW from 20.01 home visits possible again

During my own journey to the light, which I took with Irka Schmuck in Freiburg I learnt to look deeper, to refine my awareness of issues, to clarify inner spaces and to purify, let go and encourage the new state, bringing light, to unfold and enjoy life in harmony, peace and love in yourself and those around you.


Ingeborg Sura Wirbser wishes you this with all her heart.
Pictures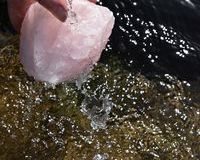 Quotes from our guests
"Die Heilungsitzung bei Frau Wirbser führte mich liebevoll ins Reich der Tiefen-Erholung für Körper, Geist und Seele. Entspannt und entschleunigt tauche ich wieder auf."
"Danke für das Angenommen und geborgen Sein, in Ihrem Raum, der so viel Liebe und Herzenswärme ausstrahlt.
Hier konnte ich loslassen und einfach sein."
"Leicht gehen alte Themen, wie Trauer, blockierende Erinnerungen, Neues wird möglich."
"Mir wurden neue Denkansätze bewusst und ich konnte viel positive Energie mit in meinen Alltag nehmen."
"Hier im Lichtraum konnte ich mein Ur-vertrauen aufbauen, und wieder ruhig und friedvoll werden. Mein inneres, kleines Kind, das einfach Liebe und Aufmerksamkeit suchte, wurde gesehen und bekam Nahrung. Dadurch konnte sich auch einiges mit meinen eigenen Kindern lösen."
"Die Sitzung mit Frau Wirbser erlebte ich als intensive Aura-Reinigung, die mein Strahlen wieder spürbar gemacht hat. Mmmhhh ist das schön, Balsam für die Seele."
All dies und noch mehr nehme ich glücklich und dankbar von meinen Gästen und Klienten als Feedback mit, sehr gerne begleite ich auch Sie ein Stück auf Ihrem Weg.
(Feedbacks von meinen lieben Klienten)