Welcome to your holiday!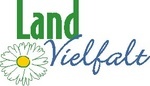 Settling into your holiday directly upon arrival is especially easy at our peacefully located, lovingly cared for Hugenhof farm with holiday house. The stunning view across the Black Forest, the expanse of our meadows, the babbling stream at the front of our house all tempt you to stay, recuperate and enjoy – the ideal holiday destination for all those searching for peace and relaxation.

The Hugenhof farm is perfect for families. Our young guests love to play in the meadows and by the stream and to explore the natural surroundings. In addition to our playground (roofed sand play area, playhouse with slide, carousel, swings, creative games by the natural well, seesaw, trampoline, motor park), our sunbathing lawn (incl. garden furniture), a table tennis table, basketball net and a barbecue, our farm animals are very popular with the children. Pony riding and a visit to the cats are also essential activities for the children here on holiday.

Our farm is also the ideal starting point for those planning an active holiday, whether walking tours, Nordic Walking or mountain bike days.
The Keidel Mineral-Thermal Bath, the Cassiopeia Thermal Baths and the Badeparadies Schwarzwald (waterpark near Titisee-Neustadt) offer spa activities and pure relaxation, and are all easy to reach by car.

Our three luxury holiday apartments (60-85m2) have been harmonised according to Feng Shui standards and are therefore low in negative energy. They are situated in the separate holiday house and in the actual Black Forest farm building. In the apartments' warm and cosy atmosphere you can relax after a day full of new experiences and impressions and simply enjoy time with your loved ones. All apartments are suitably equipped for families and senior citizens.


We're looking forward to meeting you!

Yours, Wirbser Family